Tuesday 22nd and Wednesday 23rd August saw the launch of the Jackson 7 Coaching camps. From beginners to regional players, an age range from 9 years old to 17 years old and players who travelled as far as Poole, Dorset experienced the exciting launch.
The days were filled with fun challenges, skills and plenty of match play with our experienced coaches using their knowledge and skills to cater for all age groups. There were plenty of competitions such as; the hardest shot using our speed radar, obstacle courses, the Jackson 7 hole goalie, matches to finish off both days and the highlight was our very own slip n slide.
With our videographer and photographer from Double Three Productions hard at work on day two, keep an eye out for photographs and videos to follow. Social media activity was higher than ever over the two days, see some snapshots below.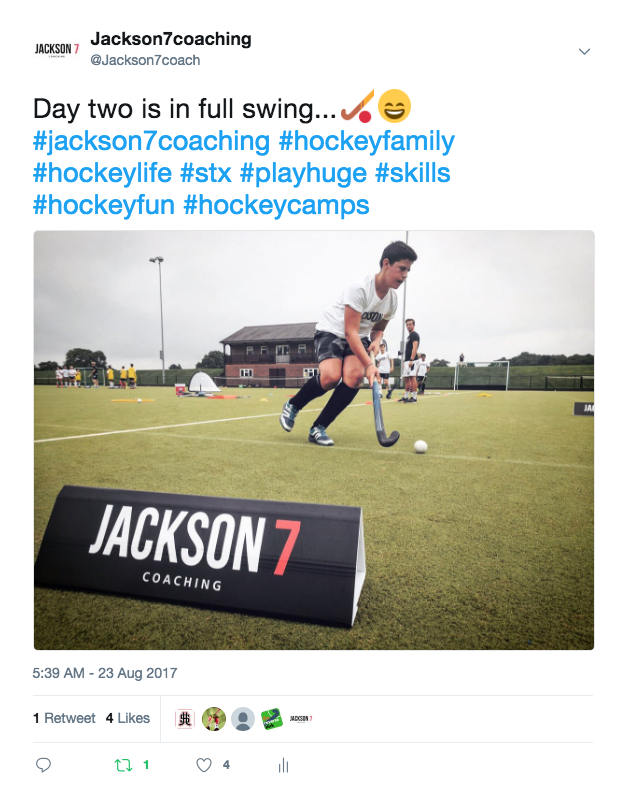 Thank you to everyone who participated in the launch of Jackson 7 Coaching. Give us a LIKE and a FOLLOW on Facebook, Twitter and Instagram and keep checking the website for updated photo's, videos and courses which will be announced soon.
We can't wait for next time!